Photography has been a passion of mine ever since the day I held my first camera, which was at least a good 25 years ago.
Back then taking pictures and developing photographs was very different from how it's done these days and also very expensive.  But after moving into the digital age, when taking photos became easier and more affordable I was hooked and decided to make it a part of my career.
For about 10 years, most of my picture taking consisted of fine art nudes, body portraits and product photos. But all of that had changed when I moved to the Pacific West Coast where surrounded by breathtaking nature, I found myself in the ultimate photographer's paradise.
I started posting my pictures online to share the beauty of this world with my friends and after endless loving praise, compliments and numerous request of people asking me to share my secrets, I decided to "spill the beans".

Although it's been hard for many people to believe, 100% of all my photos were taken with only my smartphone. Yes, I replaced my big bulky and heavy camera for an iPhone5 and I received more praise than ever before. The beauty of today's technology is that you don't need to spend a ton of money on a camera anymore to take beautiful pictures, unless you are looking for super high resolution results.
Now you're probably thinking, "I have an iPhone, so why don't my pictures look like that?" Which takes us to…
The amazing and my absolutely favorite photo app for iPhone: Camera+ This app can work absolute wonders for your iPhone snaps, though unfortunately for Android smartphone users, it's still only available for iOS.
You'll never need your point-and-shoot camera again once you realize how easy it is to edit your photos with a few taps.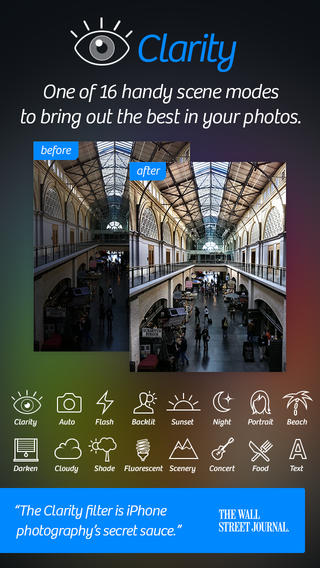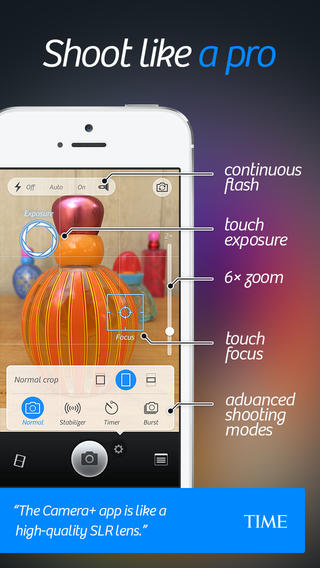 Get outside! This one is a No-brainer! if you want to have nice nature photos you gotta get outside! You're not going to get that perfect sunset shot sitting on the couch of your living room or at your office desk.
Take the time to go smell the roses and take some time to photograph them too. Your soul will love you for it and you'll get healthier and happier in the process. Spending time outdoors helps to relieve stress and forces you to get a little exercise, which is the best natural mood booster there is.
7 Bonus Tips for Taking Photos Like a PRO:
Experiment: Shoot from different perspectives – up high, down low, etc.
Check your Backgrounds: A very simple concept that can enhance an image is to check out the background of a shot to check for distractions or clutter.
Get in Close: Don't use the zoom on your smartphone! Instead move closer to achieve better results!
Take Lots of Photos: Experiment with many different shots over time, and as you do, you'll see your photography improve.
Find a Point of Interest: Interesting photos have interesting things in them and they need a visual point of interest (a focal point).
Rule of Thirds: Even if you don't completely understand to position your subject right on the intersecting third points – to place your subject off centre can be enough.
Focal Lock: One important technique is the use focal lock. And with a smartphone, it's just a matter of touching the subject on the screen.
Like what you just read? Sign up to receive my newsletter!