If you are an entrepreneur, or considering becoming one, there has never been a better time in history to own your own business, especially for women.
In 2011 when I made the choice to once again abandon my 9-5 job and become my own boss.  I began putting the content together for my own business website and I used all the knowledge from working for numerous companies, and men entrepreneurs in particular.  I thought I had all the right tools, but soon I ran into setbacks and confusion and I begun to feel as if I was doing everything wrong.  So I dove deeper.
And what I had realized through my research, is that there is a masculine and feminine approach to business. Feminine traits are ways of behaving that our culture usually associates with being a girl or woman. Masculine traits are ways of behaving that our culture usually associates with being a boy or man. (Don't be fooled though, as this has little to do with gender and all men have some so-called feminine traits, and all women have some so-called masculine traits. And we may show different traits at different times.)
It seems the world has been tipped the way of the masculine for far too long, and the feminine spirit has been ignored and devalued, especially in business.
When it comes to running a successful business the fundamentals are still the same for men and women. You still have to land new clients, and close deals and do your accounting. Numbers don't care about gender. BUT, what I came to understanding that while the WHAT is not different, the WHY, and the HOW are.
Let's talk about the WHY and HOW: 
Men start businesses to make money, or because they got a great idea that they think they can make money with.** But when women start companies, they don't do it for the same reason men do. Women start businesses as an expression of themselves and their unique individuality or as a way to balance work and family.  Women start businesses to have the freedom of choice and be their own bosses.
So, if one creates a business to make money, then the primary goal will be to make as much money as possible. Therefore, anything that gets in a way of that will create a problem and creating a business that also is sustainable from a planetary perspective, may then not be the choice, since some of the potential profits will have to be sacrificed. Unfortunately though, we are now seeing the devastating effects of this unbalanced practice all over our planet.
But if one is to start a business to create an expression of self, or find a way to balance work and family, the primary goal will be self-expression, or life-work balance. And if the business is started to create positive change, it's the change that will be the primary objective, not making more dollars. This is exactly what I was experiencing and this would also explain why women traditionally have made less money through their business ventures.  Because their primary objectives are different.
It's obvious that we need both! We won't survive long-term without creating more sustainable business practices that also are built on an underlying ethical foundation. Yet businesses can't survive without having a strong profit-making focus either.  Both masculine and feminine approaches have strengths and limitations. When a business is dominated by either masculine or feminine approaches, there is a risk that the downsides of that approach will emerge. With a balance of masculine and feminine approaches, your business will get more of the strengths and less of the downsides of each. And there is more likely to be a balance.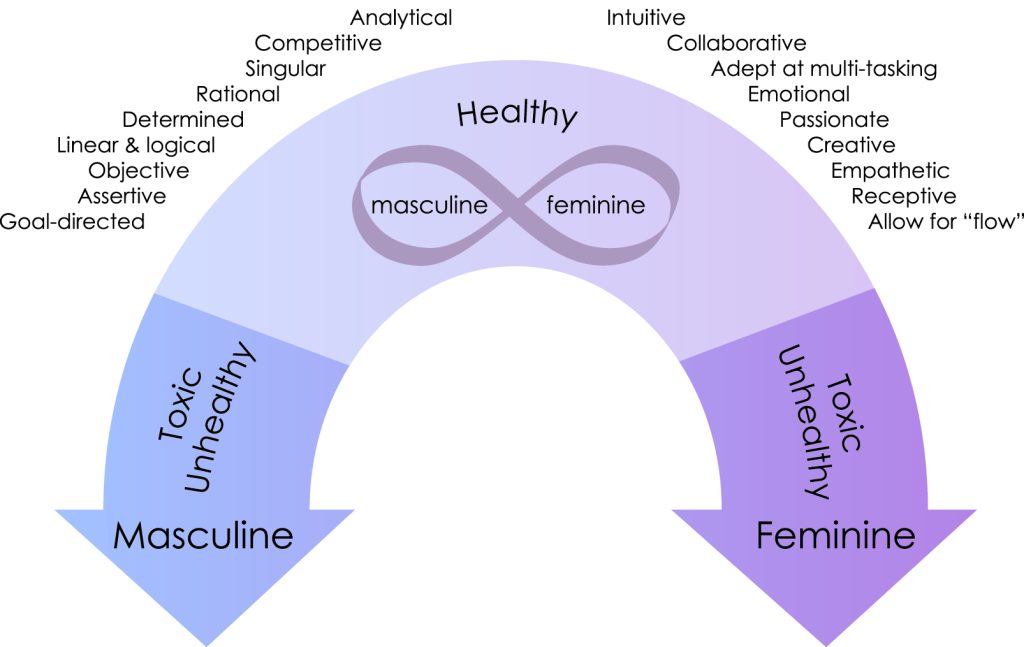 So what is the feminine way of doing business?
It is working with the flow, instead of against it. When we fight the natural movement in ourselves or the universe, things just don't work. No matter how hard we work, or how much we push or fight, things don't move as easily or abundantly. It is really important to cultivate more awareness of the flow in your life and your business. Sometimes there is a time to rest, to be and sometimes there is a time to do, but unless we know which time is which we wind up in a battle with our own natural rhythms.
In the business world that most of us grew up in, we're taught that can't just stop to rest, it seems from a logical mind that this would not produce results, but failure. The pressure to succeed financially, physically and mentally causes many to ignore their bodies signals and they eventually get sick or just quit the business all together.
But, what I have discovered in my own life, is that as soon as I realize that I am going against the flow, and I take more breaks to rest and play or follow my spirit's needs and desires, the flow increases and the magic in my life becomes visible once again. This is a big piece of a puzzle to manifesting your dreams. You have to be willing to tap into the flow of your energy and listen to where it takes you. We are still the directors of our energy, but being aware of the natural flow of the river only helps our life or business move more easily. Trying to constantly fight the current is one of the main reasons we get overwhelmed, exhausted or depressed and often give up shortly after we got started.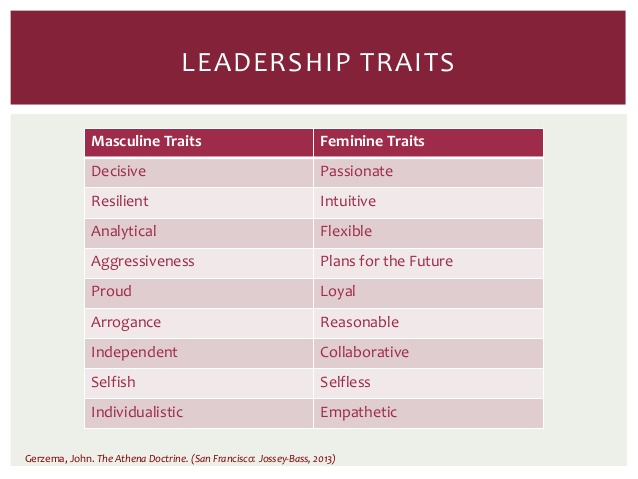 Women's rationale for starting a business is different, because we are different. But that also means that we may bring in new perspectives. More often than not these perspectives are more long-term, more inclusive and more responsive to all involved, not only catering to the bottom line. Research also shows that women adapt better to new situations, make better decisions, make better leaders and invest their money more wisely. And this is the reason why we need women to become entrepreneurs – to run businesses in a more feminine way to create a better world!
Now, I'm not insinuating that men take a back seat, and women will run the world, but I am saying that right now, we need to bring more feminine approach back into the business world as it is more important to the planet's survival, and create a harmonious balance to thrive as humanity. 
With Love,
Hanni B.
** See research from SBA, Kaufman Foundation and Catalyst.
Like what you just read? Sign up to receive my newsletter!
[mc4wp_form]