Finding The Perfect Clients Matters
In my past blog posts I have shared about the importance of knowing your target audience. Once you have found your niche or your target audience, you will already be a step ahead.
Going another step further, is to know your perfect client. Identifying what kind of person you want to work with will help you enjoy your clients and, more importantly, create a situation where they bring out the best in you. Defining your ideal client will also help you fine-tune your service to better market yourself and get you paid what you deserve.
How To Attract Perfect Clients (And Repel The Clients Who Drive You Nuts)?
If you define your perfect client, "They will come."  Defining the perfect client  can be a difficult process, but it's absolutely critical for success. You must decide who it is that you want to work with (and "everyone" is the wrong answer).
Your perfect client should be someone who needs you and values your services. They should be willing to spend money for your time and help.  The perfect client might be female entrepreneurs, MMA enthusiasts, or Fortune 500 companies. You know who you want to work with and who you resonate with the most. Write those people down and forget all the others.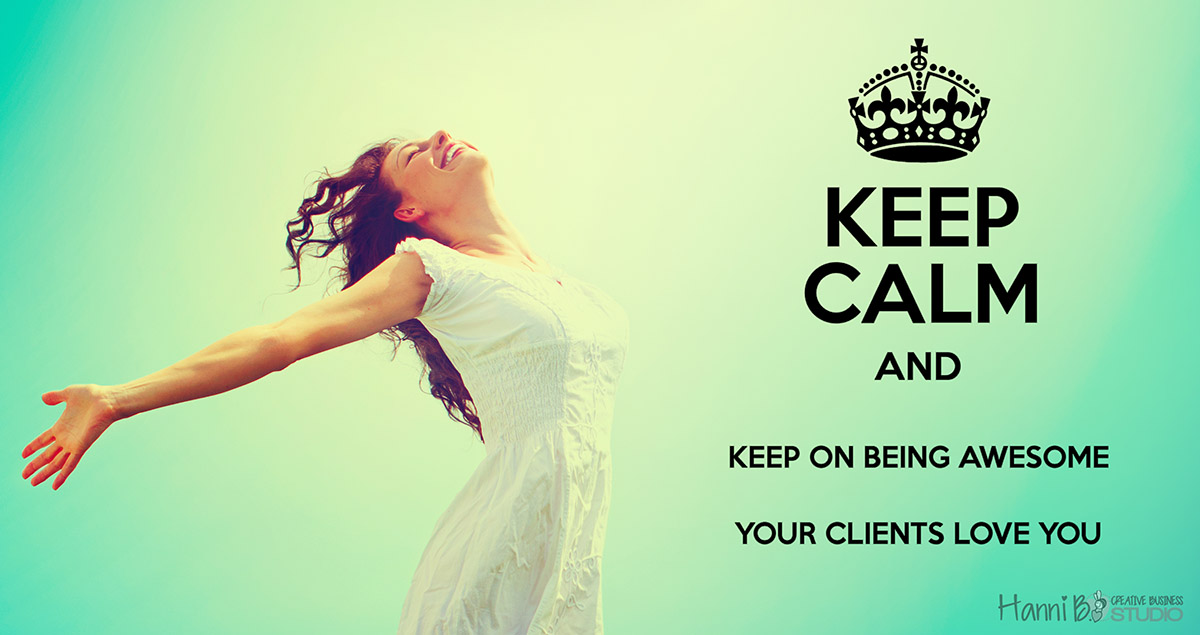 The reality is that we can't be all things to all people and we can't work with everyone.  When we focus on a smaller target audience, we'll discover  great clients to serve.
Your perfect client list might look anything like this:
My perfect client is one who:
Is a good communicator.
Is ready to step up and to invest into their business.
Is intuitive, and doesn't need his or her hand held by me at all times.
Appreciates what I do for him or her, and respects me.
Pays me because he or she recognizes the value in my expertise.
Wants to get high quality professional business website.
Follows my recommendations.
The "Magic Bullet" For Finding Perfect Clients
Make them apply to work with you (and mean it). Give your  potential clients an application form, or require them to go through an interview process. Make it clear you do not accept everyone who applies.
The purpose of this tactic is not to deliver a veiled sales pitch. It's to get very clear on what you are selling, who it is for, and for whom it is not. Some people really do use "applications" and "interviews" as part of a sales process, and though they say they don't just take anyone as a client, in fact they will accept anyone who can write a check that will clear. That approach will just get you more clients that make you miserable (and vice-versa).
You have to mean it when you say you are screening people to determine if you are a good match. And when you mean it, both sides win. I have turned many clients away, clients who really wanted to work with me, because I knew we didn't have the right chemistry, or share the same values. You must be prepared to do the same.
What To Expect From This Polarizing Approach
Will you get complaints about all this? Yes. Will some people feel the need to write long diatribes, explaining why you are wrongto operate your business this way? Yes. Will some people stop doing business with you? Possibly. But your people – your "tribe" – will hear your voice above all the confusion in the marketplace. They will be drawn to you. They will rally to your cause. They have been paying attention, and already know and agree with your core values.
These people are your people.
Lead them well, and they will pay you well. And you will find yourself attracting more of these "perfect clients", and repelling the "problem children".
Working with perfect clients makes you happier!
Maybe you gave up your corporate job because you had to deal with not so nice boss. Now that you're the boss make it your ultimate goal to work with your perfect clients. You will be so much happier and healthier!
For more Business tips just select the Becoming Entrepreneur category on our blog 😀
With Love,
Hanni B.
Like what you just read? Sign up to receive my newsletter!
[mc4wp_form]