GRAPHIC DESIGN AND PRINT DESIGN OF THE HIGHEST QUALITY
Innovative and Professional Looking Graphic Solutions in One Place – with years of experience producing eye catching graphics.
We are able to create original, inspiring and creative results for web or printed graphics.
Let's face it! In the business world, having a good appearance counts.
Customers trust and prefer companies that look professional and experienced! And quality graphic design is more than just an attractive logo, brochure or website.
The visual impact of professional graphic design services in all your marketing resources, from your logo and corporate branding to printed collateral material to web presence, determines your credibility in the marketplace.
With a memorable identity and high quality unique graphics, your business can convey the sense of professionalism that is required for the success of any company.
Quality Logo & Brand Design
We believe building a solid brand can become a company's greatest asset and provide the highest return on investment. We can help you design the visual assets for a new brand or strengthen your existing brand and your corporate image, through strategically designed communications, across variety of print and electronic media.
Working in the graphic design field for over 20 years, we have provided professional graphic design services on a full spectrum of projects for a variety of businesses – on time and on budget.
Logos
Business Cards
Brochures
Animated Graphics for Social Marketing
Product Promotional Graphics
Custom Icons and Themes
Go to Portfolio to see Samples of Work
Building a brand can be hard work — so let us do some of the heavy lifting for you. Get custom-designed graphics, templates and other visual content tailored to fit your brand.
Websites, businesses and brands are all much more than just words and products—they're also images and art. Graphic design is an integral part of any business and that's as true for your company's image as it is for your marketing. Images are said to be worth  thousands words and visual content converts faster than words alone. What does that mean for your ROI?
Content marketing strategies powered by dynamic media outperform all others, and with a variety of visual assets supporting your marketing, we turn your brand into an ROI engine.
Colorful, high-resolution images, engaging videos and illustrative graphics can help potential buyers better understand your products and services, and help them see—literally—the benefits they offer.
Infographics
Web Banners
Custom Illustrations
Call to Actions
White Papers, eBooks
UX and Web Design
Go to Portfolio to see Samples of Work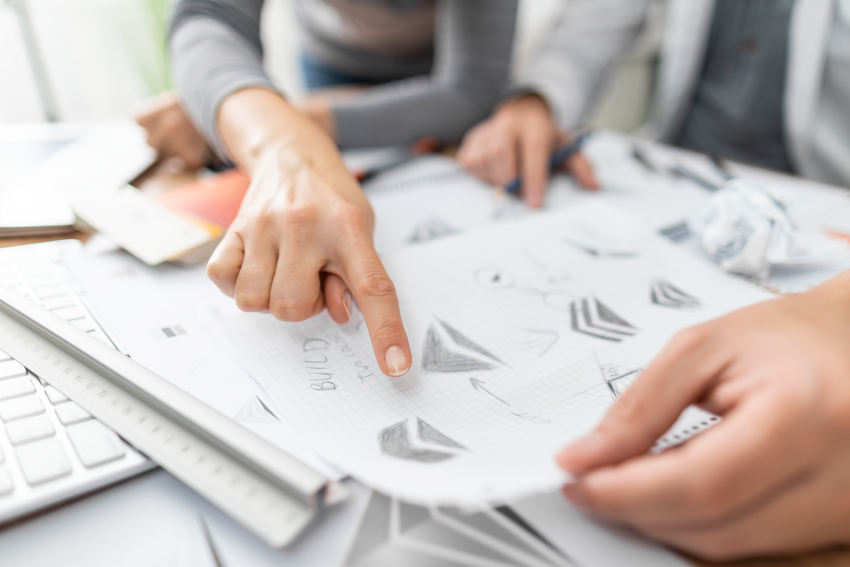 A comprehensive content marketing strategy often extends beyond the marketing department.
We custom-create client sales sheets, one-page brochures, advertising and promotional materials, internal reports and documents, client-facing guides and email templates designed to spec and upon request. We can also accommodate print materials, business cards, brochures, direct mail, corporate logo design and other specialized design services and marketing materials.
Working with our talented designers and developers, you can create eye-catching designs for your business that will help tell the story.
Advertising and Promotional Materials
Internal Reports and Documents
Client Guides and Instruction Sheets
Email Templates
Go to Portfolio to see Samples of Work
From Online to Offline
Digital marketing may be our primary focus, but that doesn't mean we can't help with your offline endeavors. In addition to digital graphics and videos, we also offer custom printable solutions. Whether you need new business cards designed to include your new company logo, a customized brochure to promote your business, or digital and printable coupons to drive customers in to your store locations, our graphic design department can take you from concept to completion.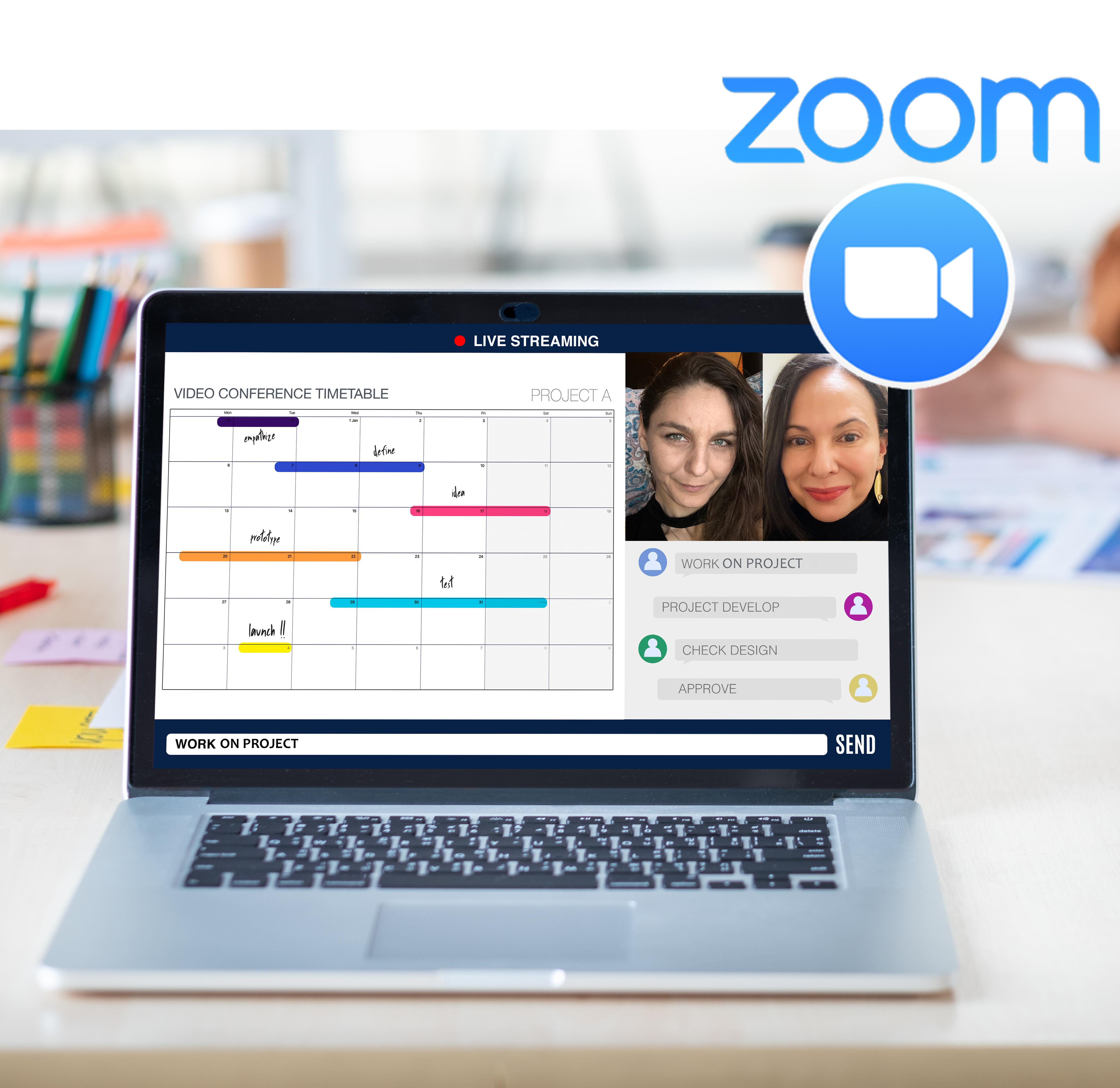 Contact us about your needs and we can schedule a video conversation to discuss your project:
Infographics are like the perfect combination of an eBook and a meme; presenting your content in a creative and engaging manner without requiring a huge time investment from the reader. We'll make them fun, current and effective.
Visualize complex data, intuitive concepts and compelling narratives with infographics of every size. We can synthesize dense information and transform it into engaging graphical stories, ones that your audience will retain in seconds.
Want to stay top of mind? Infographics are shared or liked on social media 3X more often than other content types. Brain studies have shown pairing text with graphics increases retainment of information over a longer period of time. Great design is how your brand stays top of mind.
Sublime360 Media's design team can help you convert new customers and establish industry expertise through designing infographics and other graphical assets.
2-D imagery, Visual Storytelling
Custom Characters
Product Concept Infographics
Explainer Infographics
Go to Portfolio to see Samples of Work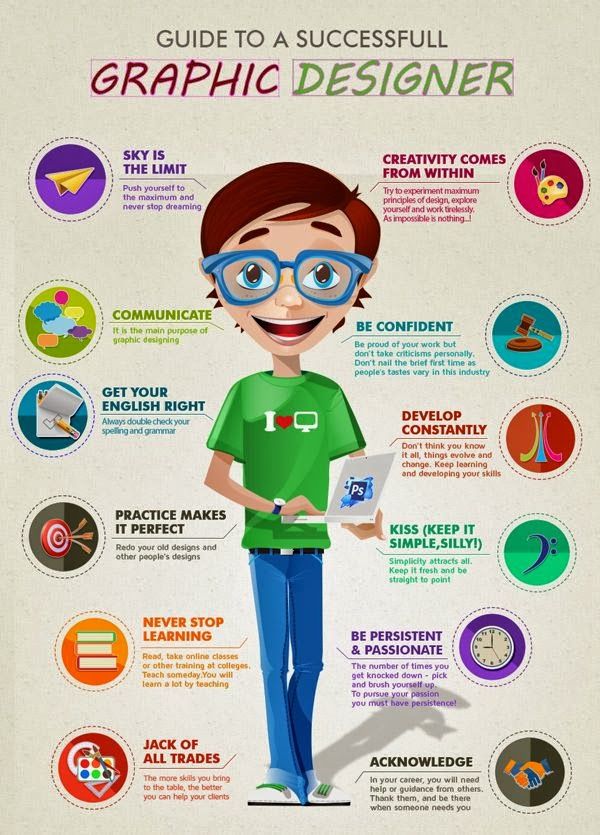 Logo Design
Web Advertising Design
Illustration Design
Packaging Design
Application Design
Photoshop Design
Vector Design
Label Design
Book Cover Design
Calendar Design
CD cover Design
3D Design
Sign Design
T-shirt Design
Flyer Design
Poster Design
Brochure Design
Business Card Design
Catalogue Design
Greeting Card Design
Leaflet Design
Magazine Design
Newspaper Ad Design
Newsletter Design
Invitation Design
Advertisement Design
Sticker Design
Menu Design
Skin Care Packaging
Food Packaging
Green Packaging
Gift Packaging
Toy Packaging
Pharmaceutical Packaging
Electronics Packaging
Be unique in message and appearance with unforgettable and award winning graphic design services; For more information or to discuss a project, feel free to contact us.
A professional media company, like Sublime360 Media, can help with your graphic and print design needs.